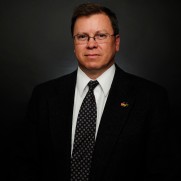 Douglas R. Jones is a 12 year veteran of the United States Marine Corps (USMC) and a 20 year veteran of the Federal Bureau of Investigation (FBI), totaling 32 years of Government service. Mr. Jones entered the USMC in 1979. As a Supply Officer, he provided logistical support for large and diverse Marine organizations in various regions of the world and supervised various units of anywhere from 12 to over 300 personnel. He was honorably discharged in 1991 at the rank of Captain.
Mr. Jones transitioned to the FBI in 1992, where he served as a Special Agent for over 20 years. During that time, Mr. Jones initiated and participated in numerous criminal enterprise and Government fraud investigations, conducted dozens of surveillance operations, performed extra duties on an Evidence Response Team (ERT), and obtained certification as a Computer Forensic Examiner for the Los Angeles Computer Analysis Response Team (CART).
As a Computer Forensic Examiner, Mr. Jones has extensive experience in the collection, preservation, imaging, processing, and analysis of a wide variety of digital evidence and operating systems. He performed these processes in a forensically sound manner and provided reports and results in a timely and professional fashion. Mr. Jones has testified in federal, state, and foreign courts and has received numerous awards and citations for his accomplishments in the FBI. He is dedicated to providing professional services in the area of computer forensics and other investigative services.