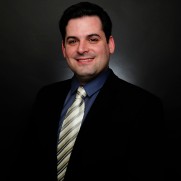 Joseph Greenfield is an experienced digital forensics consultant. He holds a Bachelor's Degree in Computer Engineering & Computer Science and a Master's Degree in Computer Science from the University of Southern California and is an EnCase Certified Examiner (EnCE).
In 2007, Mr. Greenfield joined Maryman & Associates and has become the firm's expert in Windows and Linux servers. His experience with servers includes intrusion investigation, investigation of corporate and employee espionage, and email recovery and analysis.
In 2009, Mr. Greenfield presented his research of peer-to-peer networks, to the Los Angeles Electronic Crimes Task Force (LAECTF) and the Los Angeles Chapter of the Information Systems Security Association (ISSA). He has pioneered new techniques for associating downloaded content to the metadata files (.torrent files) with extreme accuracy. In 2012, he presented a lecture on Solid State Drives (SSDs), articulating the obstacles of flash memory for forensics and outlining how various operating systems change their behavior when deployed on SSDs.
Mr. Greenfield is a Senior Lecturer at the University of Southern California and since 2006, has been a member of the faculty in the Information Technology Program (ITP), a division of USC's Viterbi School of Engineering. In 2009, he authored the first undergraduate cyber security degree at USC. The minor in Applied Computer Security has quickly become the second most popular minor in ITP. Mr. Greenfield's additional ITP experience includes designing the curriculum and teaching Digital Forensics, Advanced Digital Forensics, Enterprise Network Design, Ethical Hacking & System Defense, and Information Security Management. In 2012, he created a second degree in Computer & Digital Forensics, adding domain specific forensic courses to the undergraduate catalogue in Mac, OSX & iOS Forensics, Enterprise and Network Forensics, eDiscovery, and Mobile Device Security and Forensics.