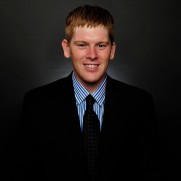 Pierson Clair is a skilled digital forensic examiner and technical security consultant. Mr. Clair is an EnCase Certified Examiner (EnCE) and is an active member of the High Technology Crime Investigation Association's Los Angeles chapter (HTCIA). He joined the faculty of the University of Southern California's Viterbi School of Engineering to teach in the Computer and Digital Forensics program in 2012. A graduate of the University of Southern California's selective Interdisciplinary Degree program, he integrated studies in cyber-security and computer forensics from the Viterbi School of Engineering with research in espionage, intelligence, and terrorism from the school of International Relations and included a thesis outlining the protection of critical national infrastructure against cyber attacks. Mr. Clair holds a Cyber-Security Specialization Certificate from the USC Viterbi School of Engineering.
Mr. Clair's forensic experience includes partnerships with federal, state, and local law enforcement. He has worked extensively with private sector clients and currently is the principal Apple examiner with the investigation firm Maryman & Associates. His experience with Apple devices began with an Apple IIci and Apple System 6 and has grown to deep knowledge of all versions of Apple's OS X and iOS. His specialties lie in the unique acquisition and investigation challenges presented by Apple desktops and laptops along with Apple and other mobile device hardware including iPhone, iPad, BlackBerry, and Android devices.
His cases have involved major corporations as well as small businesses with unique software and infrastructure. He has experience building the SAN and live streaming infrastructure for multiple high-availability production centers. Mr. Clair is proficient using FTK, EnCase, and BlackLight to conduct digital forensic investigations among other specialty tools. Prior to joining Maryman & Associates, he worked with U.S. security agencies on joint analytical projects tracking national security threats. He has worked extensively with the United States Secret Service's Los Angeles Electronic Crimes Task Force.